UI/UX Design
Because what your users see matters!
We create applications and systems with product UI and UX strategy that helps the interface interact with the customer, and initiates an engagement that goes a long way. A good interface establishes the foundation for a successful app. Our expert designers are adept in creating experiences that adapt to any screen size.
Not just with new applications, our team also specializes in recreating experiences for existing applications. Many a times we notice that the core technology of a particular application is top class, purpose or value of the application is explicit but still the app isn't performing to its potential in the market. We work with the core team to rev up user experience for such applications. We help redesign your application's UX/UI to perform on the promise of the core technology, delivering a compelling and satisfying experience to the end user.
We create experiences that re-define brands,
provide growth to businesses, and provide
long-term value for
high-growth organizations.
---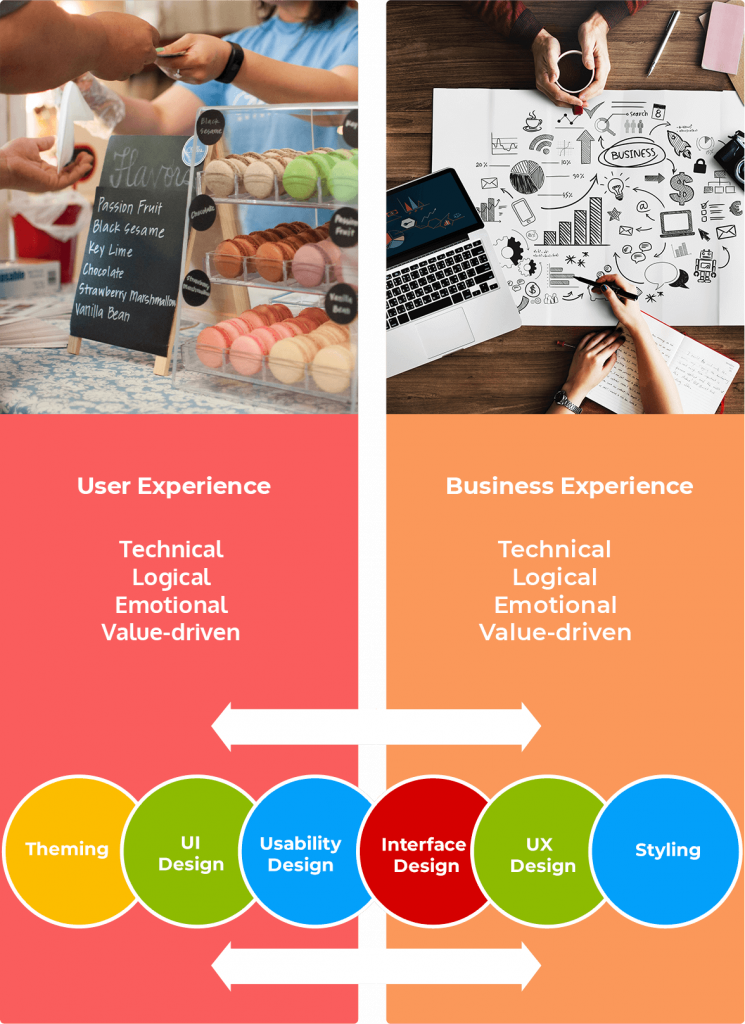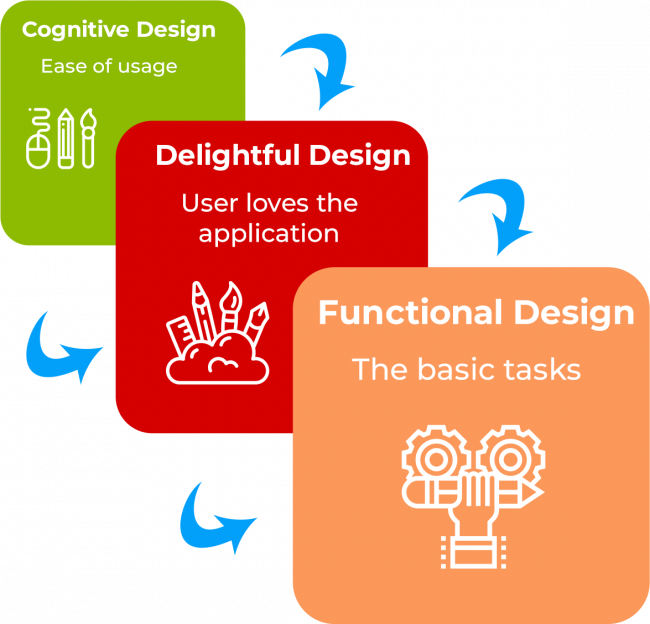 1. Defining key experiences
The first step is to outline the key value for the customer, creating a creative vision, the tone and orientation of the design. We define the overall look and feel of the application.
2. Designing User Interface
We start working on the main functional screens to understand the working of the application. This is a very critical step as the whole application is going to be based around these main functional screens. There are several iterations and re-iterations until designers and programmers reach a consensus, a design that works both aesthetically and functionally.
3. Working on the WOW Factor
After finalizing the designs of the application, designers work on bringing in the garnishing of the app, the WOW factor. This includes animations, bettering the interface, making functionality simpler and richer.
4. Prototyping
Our designers then create prototypes that give a quick demonstration of how the app actually functions. At this stage designers and programmers critically evaluate the app. Once the prototype is finalized, the actual app starts.
LET'S WORK
TOGETHER
---
Hello! Let's connect and work together to create game changing experiences for your business and customers.