Quality Assurance
Requirements fulfilled. Every single time
Quality assurance is about being consistently excellent. It is a structured way to find patterns that affect development cycle and steps required to improve it. However, if one part of the code is altered, some other part of the code gets affected too. Fixing the code can sometimes be more time and effort consuming than actually writing it. QA practices ensure that errors do not occur in the first place. QA aims at identifying and optimizing areas that would need improvement for the code to be completely optimal.
QA principles and methodologies integrated in development cycle help optimize work efficiency. The QA principles we work with are:
Agile – A team oriented development process that use incremental, iterative work sprints, which is essentially work broken down into several stages. At each stage there are multiple opportunities for team engagement such that work, achievements, progress, goals, all can be aligned with the whole team, including client and stakeholders.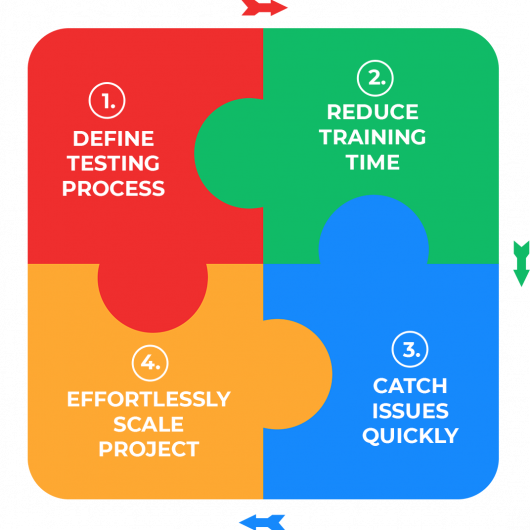 The essential Quality Assurance
checklist
---
QA SOPs
Quality management process
Process review
Project status report
Compliance review
Process training
LET'S WORK
TOGETHER
---
Hello! Let's connect and work together to create game changing experiences for your business and customers.