Digital Marketing
It's all about reaching out. Right place, right time.
In the digital age, the world is your market. Customers are scattered across the world, and they may gain access to the brand through various channels, in-store, application, website, via a variety of devices, television, laptop, tab, smart phone. Digital marketing is all about focusing on the right people, interacting with them in the right place, at the right time.
Our fully integrated market planning starts with user insights, answering the three fundamental questions - where, when and how to engage. From SEO to covering the digital's influence on offline, we get into the depth of brand performance, seizing and converting intent at scale.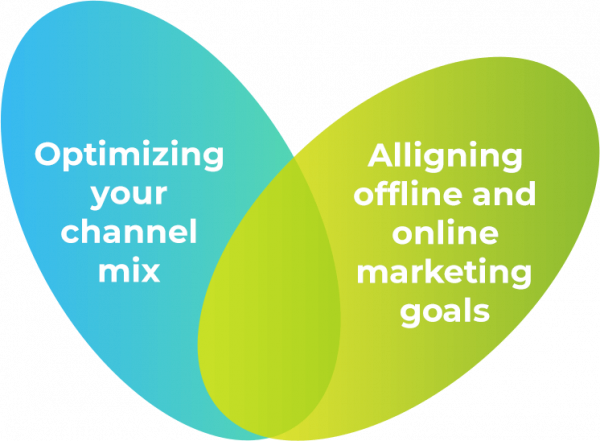 The digital marketing planning
process
---
STEP 1 – Defining a Digital Marketing strategy
In the very beginning of marketing planning, we look for answers to some key questions:
1. What is the purpose of marketing?
2. Defining goals and objectives.
3. Pinpointing market segment (who are your potential customers).
4. How to reach out to our potential customers?
5. What channels can be used to reach out?
STEP 2 – Creating essential channels
When we have answers to the above questions, we know what are the channels that can be used to reach out to potential customers. Logically, in the next step we work on those channels. For instance the company needs a website, and an app. We set up those channels. We create a website that can potentially attract our targeted base, an app that can lure more and more users.
STEP 3 – Generating traffic
Now that you have a website and an app, the next step is to bring more people to visit the website and use the app. Here are some SEO techniques we apply to get more traffic to website and app.
BLOGS – Writing helpful blogs draws people to the website. This helps with traffic generation as well as brand trust. If you are writing your blogs as an authority on the subject, people will tend to develop trust with the brand over a period of time. Since your blogs become your voice on the internet, one has to be very particular about the quality of the blogs.
SOCIAL MEDIA – With the level of popularity of social media amongst all age groups, it only seems fair to promote your product on social media like Facebook, Twitter, Instagram, Pinterest and more. Keeping the brand alive and ticking on social media makes for a great opportunity to engage with potential customers.
SEO – Search engine optimization is the most tried and tested way of increasing traffic on your website. Apart from blogs and social media, getting the right links and back links to the website, getting the meta tags right, the landing pages aligned etc., a whole lot is taken care by our SEO experts.
PPC – Pay Per Click campaigns are very effective in increasing traffic on the website. This requires extensive planning of the keywords and meta phrases, selecting the right variables to drive optimum traffic.
What channels can be used to reach out?
STEP 4 – Converting Traffic to sales
Designing sales-savvy landing pages that offer all product information in a concise manner, and a call to action. Here are some steps that help marketing automation and lead conversion.
Lead Segmentation – An essential marketing practice that helps you to better reach your potential with relevant messaging and the proper marketing channel.
Lead Intelligence – Lead intelligence is about gathering all the information possible about the leads, such that sales team gets qualified leads that can be easily converted to sales.
Lead Nurturing – Interacting with buyers, trying to engage them at every interaction, listening to their needs and providing them all the answers they need.
Email Marketing – Going beyond newsletters and drip campaigns. Tracking online activity, traffic on the website, website cookies, and based on the information, sending dynamic, personalized emails to prospective buyers.
CRM Integration – Streamline sales and boost business with in-depth analytics and AI.
STEP 5 – Measuring Performance
Measure and learn – what needs to be repeated, what needs to go
1. Website traffic
2. SEO performance and analytics
3. PPC performance and ROI
4. Blog traffic
5. Social media statistics
6. Email effectiveness
LET'S WORK
TOGETHER
---
Hello! Let's connect and work together to create game changing experiences for your business and customers.